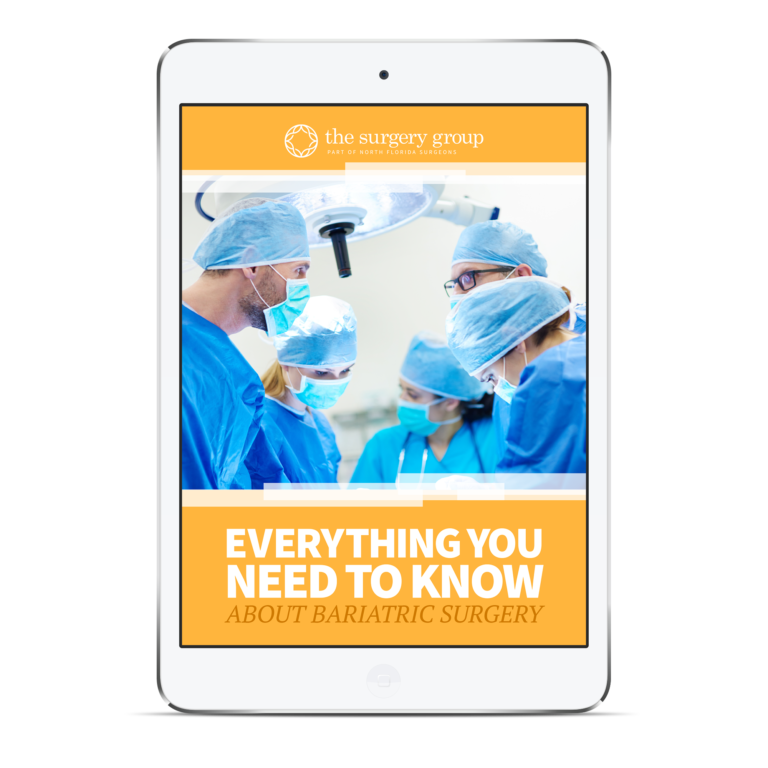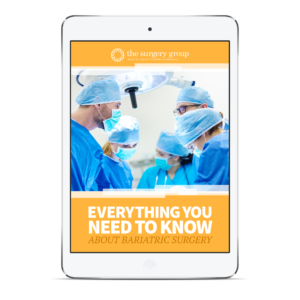 Discover everything you need to know about bariatric surgery
Everything You Need to Know About Bariatric Surgery!
While any surgical procedure carries some level of risk, bariatric surgery is a safe treatment option for patients struggling to maintain a healthy weight.
We remain committed to providing our patients with innovative, safe alternatives to surgery. However, there are times when surgery is warranted. In cases such as these, our board-certified surgeons are prepared to perform conventional surgery and provide each patient with the compassionate, high-quality, personalized care they deserve.
At The Surgery Group, we understand that no two patients are the same and recognize their unique situation. It is for this reason, especially that we take the time to educate patients on their options and work with them in finding a treatment plan that works best for them.
Take a Sneak Peak Inside This Guide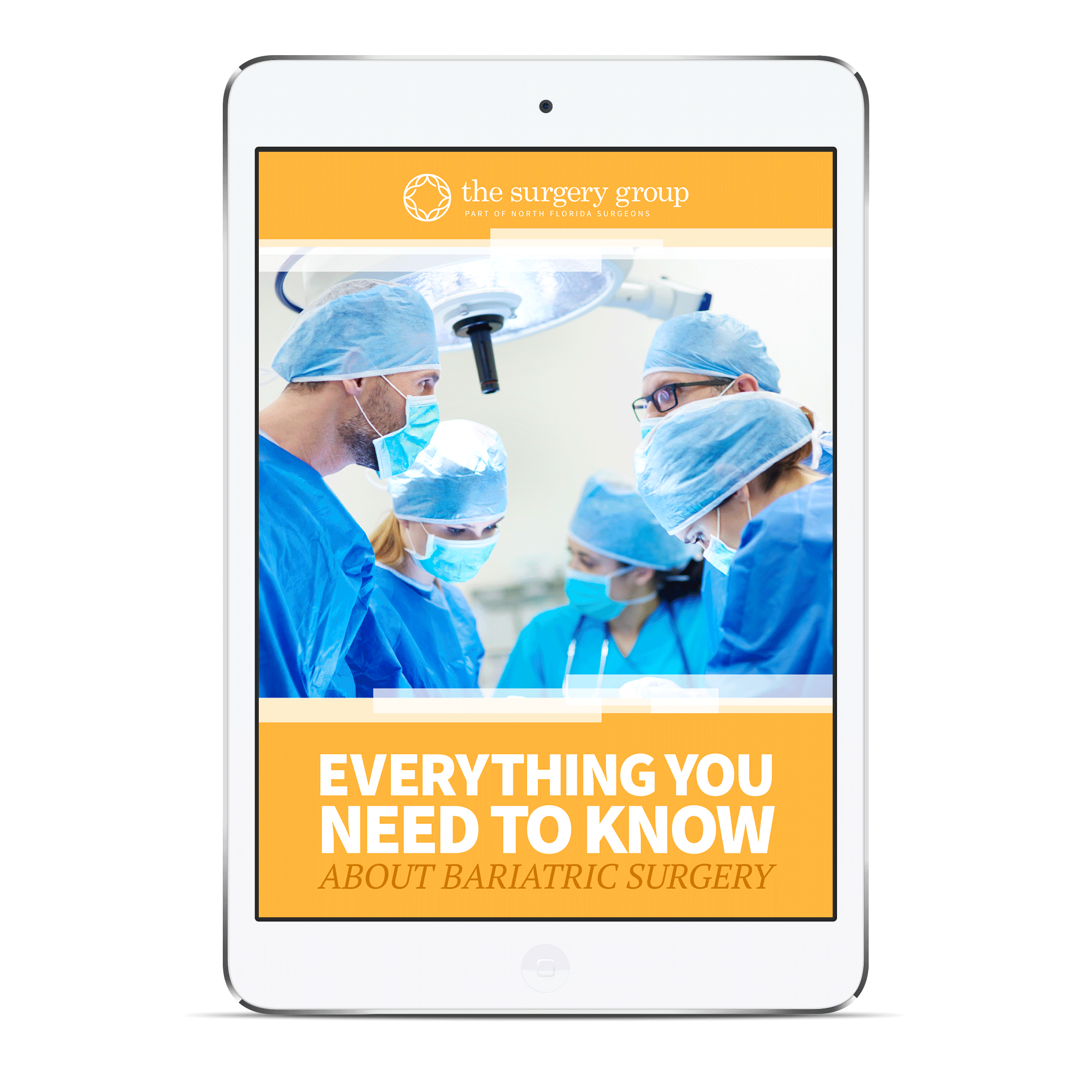 What is Bariatric Surgery?
Bariatric or weight loss surgery is a catch-all term that includes any surgical procedure performed on the stomach or intestines with the goal of inducing significant weight loss. It is one of the only weight loss treatments with a proven track record of success and, for many people, it is the only viable option for achieving durable weight loss.
The types of bariatric surgery include:
Sleeve Gastrectomy
Gastric Bypass
Gastric Banding
Duodenal Switch
All of these procedures are typically performed using minimally-invasive (laparoscopic) techniques and work by altering the anatomy of the stomach and digestive tract, which helps limit food intake, makes patients feel full sooner, and limits digestion. By decreasing the storage capacity of the stomach, bariatric surgery prevents overeating and helps patients eat fewer calories, generating significant weight loss in a short period of time.