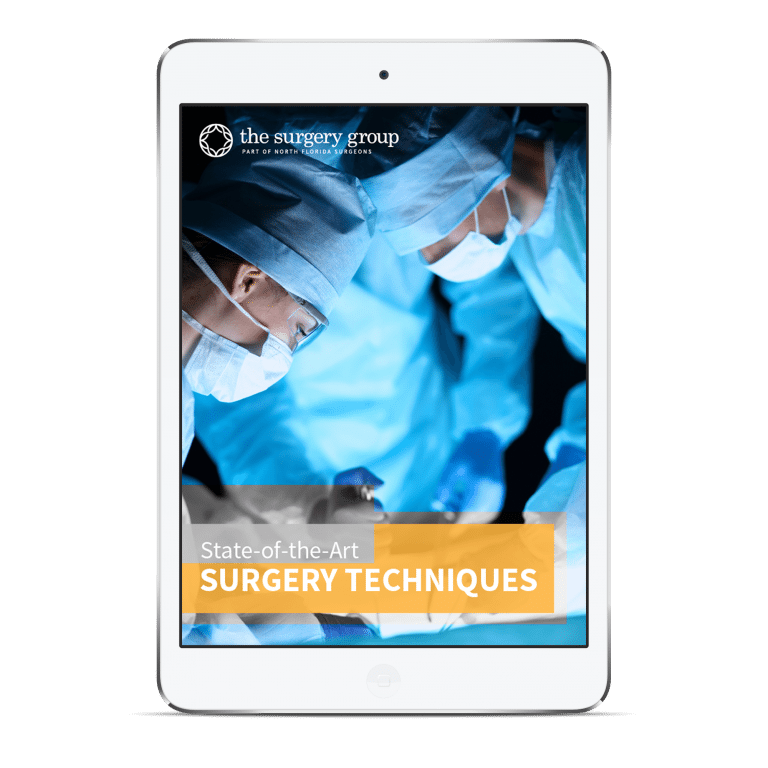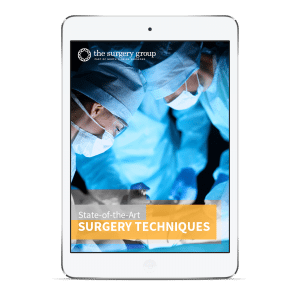 Discover Minimally Invasive Surgery and find the answers to your questions
Find The Treatment Plan That Works Best For You!
If you are considering the route of Minimally Invasive Surgery, this guide was created just for you. There are undoubtedly many questions on your mind, and this guide will discuss the answers to those questions in an easy-to-understand way. 
We remain committed to providing our patients with innovative, safe alternatives to open surgery. However, there are times when open surgery is warranted, and MIS is not an option. In cases such as these, our board-certified surgeons are prepared to perform conventional surgery and provide each patient with the compassionate, high-quality, personalized care they deserve.
At The Surgery Group, we understand that no two patients are the same and recognize their unique situation. It is for this reason, especially that we take the time to educate patients on their options and work with them in finding a treatment plan that works best for them.
Take a Sneak Peak Inside This Guide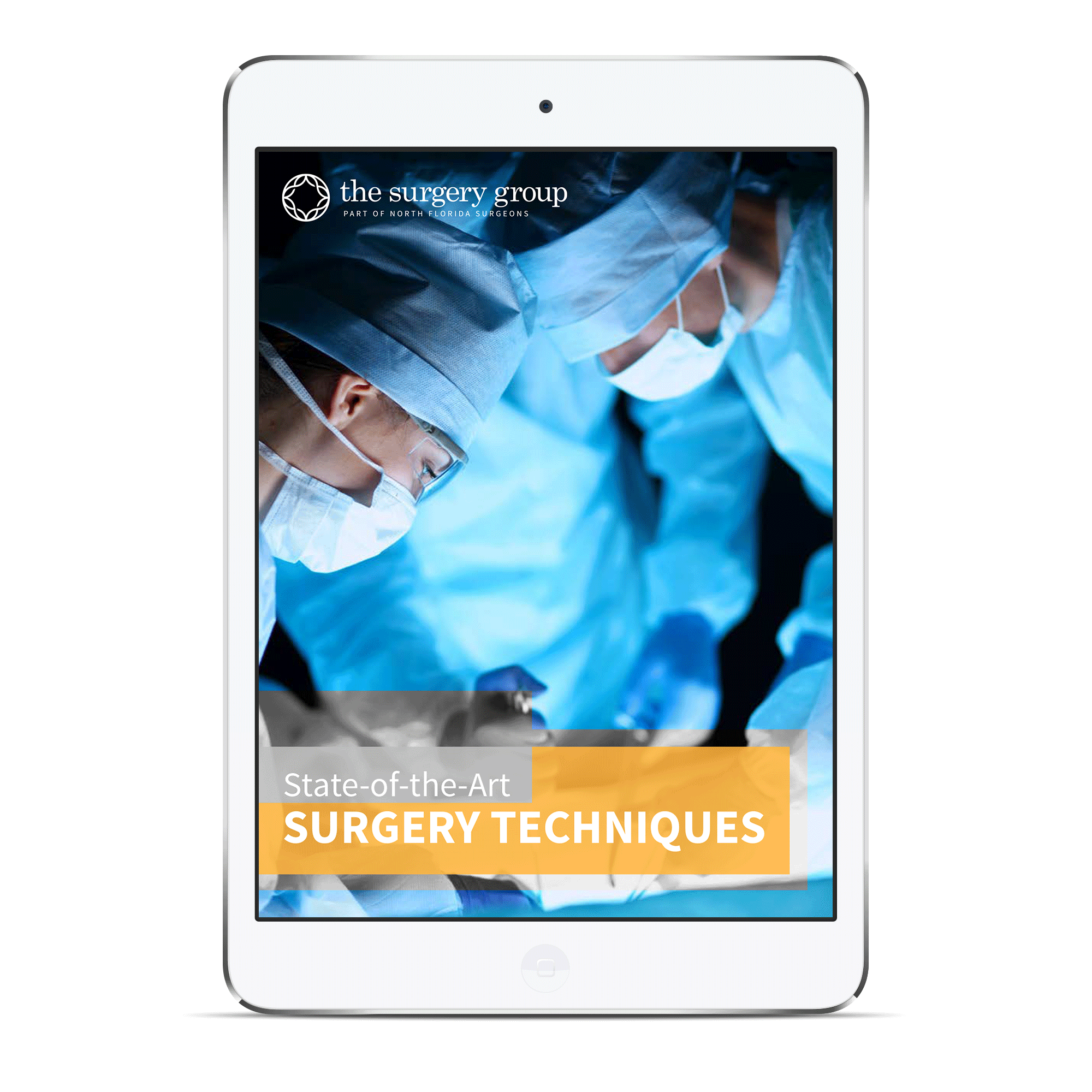 What Is Minimally Invasive Surgery (MIS)?
When compared to conventional surgical procedures, minimally invasive surgeries improve patient experiences in a variety of ways: From a shorter hospital stay to smaller incisions and a quicker recovery, MIS allows patients to return to their normal activities much sooner. Through the use of minimally invasive surgery, we can minimize the emotional and physical impact surgery has on our patients.
The MIS surgeries our expert board-certified surgeons perform include:
Laparoscopic gallbladder surgery
Laparoscopic anti-reflux surgery
Laparoscopic and robotic colectomy
Parathyroid surgery
Laparoscopic and robotic hernia repair
Adrenalectomy
Splenectomy
Breast cancer surgery